Ana Paula Cota: The Confidence Ambassador
Ana Paula wants to dance you into confidence ~ be your changing agent ~ the 'out of your comfort zone' traveling partner. From her youth observing her grandfather's life of devoted service to her twenty years spent in the beauty industry she has accumulated many helpful arrows in her quiver:
~ Get out of your head. Move into action. Stretch yourself. Sign up and show up. Try until you remember ~
These are just a few of the ways Ana Paula gently yet firmly dances you into confidence. So lean in and let the lilt of her Brazilian accent carry you out of your head and into action!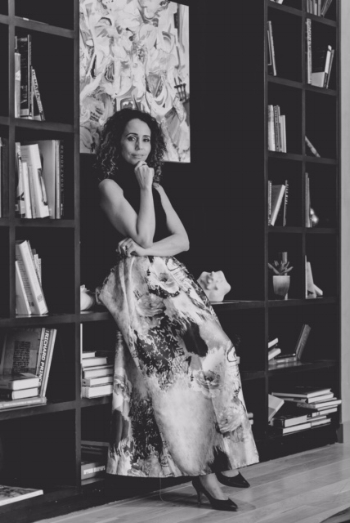 Meet This Epidsode's Guest: Ana Paula Cota
My name is Ana, I am a multicultural enthusiast Brazilian based in NY. World traveler, shark kisser, marathon ex-runner, guitar holder… sounds may follow.
I have worked for almost 20 years in the Beauty Industry, helping women not only to embrace, but to celebrate their authenticity. Through my craft, I have had the opportunity to meet amazing human beings with extraordinary stories and insights.
As a natural progress from there, I'm now building a life and career coaching business with a focus on presence and confidence.
I hold a BA in Communications and a I am graduate of the Institute for Professional Excellence in Coaching (iPEC). In NY, I've remained connected to my roots by producing projects showcasing the arts and culture from Brazil, especially the music.
I like to believe that I am a feminine feminist, a female confidence ambassador, an experience designer, a purpose explorer, a change agent, and mood shifter and "flow" obsessed.